GoGo Bizkit!! : Classiest guy with a bag on his face ever.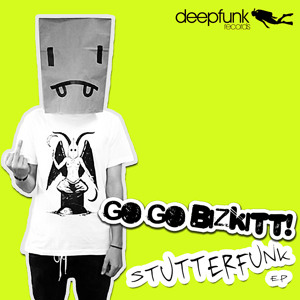 Jamiroquai - All good in the hood (Go Go Bizkitt! Rework) by Go Go Bizkitt!
Flight Facilities - Crave you ( Go Go Bizkitt! Remix) free download! by Go Go Bizkitt!
Mr Oizo - Rubber (Go Go Bizkitt! Remix) by Go Go Bizkitt!
Silver Convention - Get up & Boogie(Go Go Bizkitt's Shimple Edit) by Go Go Bizkitt!
Oooh-fucking-lalala GogoBizkittttttt!
Among soundcloud producers, some really blew my mind. GoGo Bizkitt! is one of them. In my opinion, this guys has everything : Original name, cool look, absolutely catchy disco music, free downloads and sexy artworks displaying naked sexy girls (pics are downloadable too). Oh and icing on the cake : Some of his clips on youtube are the most funkiest videos I've ever seen in my white boy life.
This could be impressive, but it gets stunning when you realize the guy is in the business since 2010 and already produced more than 50 tracks and video, going from mildly funky to absolute bombtracks.
BONUSES :
Upcoming bombtrack preview
The Funkyest Video ever :
Soul Train! by Gogo Bizkitt!
A couple of sick mixtapes :
Kill the Party in Toulouse
&
July2011 Mixtape